Koprena za vbrizganje in Površina vbrizganja
Sealing by gelation, e. g. curtain or surface injection, is a highly effective alternative for the subsequent sealing of engineering and traffic structures as well as for buildings in building and residential construction. A prerequisite for successful subsequent sealing is knowledge of the cause of the moisture damage that has occurred.
VEČ O RAZLIČNIH POSTOPKIH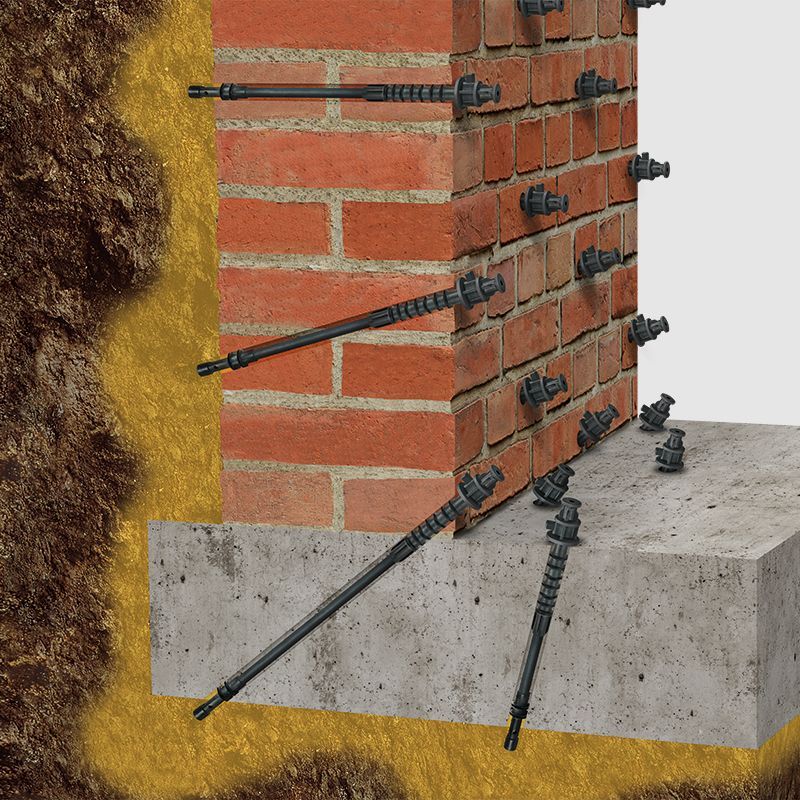 KOPRENA ZA VBRIZGANJE
(VBRIZGANJE GELA)
V praksi se je izkazal poznejši način nameščanja tesnenja pri gradnji predorov, za inženirske gradnje, stanovanjske in industrijske objekte, garaže, podzemne gradnje in gradnje kanalizacije in vodogradnje. Koprena za vbrizgavanje z akrilnim gelom (vodna struktura smole) zagotavlja tesnjenje v stiku s tlemi ali politje stavbe od znotraj navzven kot tudi polnjenje prehodov, kot so razpoke, praznine, votline, fuge. Tehnika vbrizgavanja in vbrizgavanja z zavijalci, kot tudi strokovnjak za načrtovanje izdela zasnovo sanacije in zagotovi uspeh pri tesnjenju stavbe.
več o izdelkih
POVRŠINA VBRIZGANJA
S površine vbrizganja so lahko temeljni prepustni gradbeni elementi od znotraj navzven zunaj zatesnjeni. Glede na naravo gradbenih materialov in strukturo por bo neprekinjena raven tesnjenja ustvarjena v gradbenem elementu (zid). Z vbrizganjem ustreznih materialov, kot so geli ali nizko viskoznostna smola, bodo tiste transportne poti, ki so odgovorne za prevoz vode, zatesnjene.